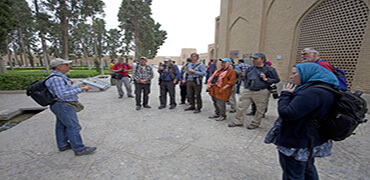 Do you want someone to Show you all the tourism places you need to go?
Do you need somebody to introduce you all those places?
Are you agree with me that you can't just see a place and learn everything about it without a tourism guide?
So, There's a solution for that. Is there any better way than hiring a tourism guide to show you all important places in Iran and introduce them to you and make you enjoy your trip in our country?
You can have a guide with his ordinary car to be your private guide (like a private investigator, LOL) and take you to the places and show you all those Spectacular locations or you can also buy our tour(you can have more information about it here) that they also have a tourism guide.
Or you may want to hire a guide to come with you everywhere you want to go to help you find out more details about those places.
That's not a big deal. We can do anything you want.
All of our tours also have a guide with a driver and a good transportation car that you can check out our tour here.