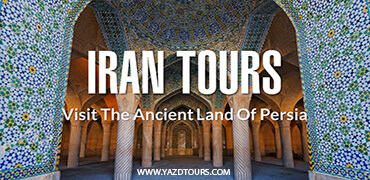 Iran is a country dating back to more than 8000 years ago.(WOW)
Which are still remnants in Iran since then. Like Naryn Castle, Hegmataneh Hills, Sialk of Kashan(Sialk tepe), Shahr e Sukhte(To english:Burnt City) and more.(For more information click here)
Didaniha travel agency organize Tours around Iran and Yazd tours.
Our tour package includes Iran tours, Yazd tours, desert trekking tours etc. (All tours here)
So We issue your Iran Visa and flight ticket, we book your hotel , we transfer you around Iran, we organize Iran tours and there will be always a guide with you to help you have a better trip in Iran.
Contact us for more information Via:
en@yazdtours.com
00989138521078
Didaniha travel agency located in Parsian Safaiyeh , Timsar Fallahi street ,Yazd,Iran